Sr. Mary A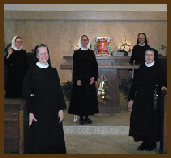 na Steele, Regional Superior of School Sisters of St. Francis - Amarillo, Texas
"Our Religious Community first met Monica Hildebrand as a friend and then soon after as a competent professional who proceeded to change our lives. What began as simple conversation concerning our very real needs for marketing, development, and fundraising soon became concrete ideas and projects.
We are now a Community that is finding success in all of the areas that Monica is directing. She's always gently helping us to grow and to meet new challenges. While always listening to our ideas and hopes with great respect, Monica takes on our dreams as her own and makes things happen. What a joy to have a person working with us who is a deeply-committed Catholic and loves the Church so much.
We would highly recommend her to anyone who is looking for an opportunity to tell God's story through their story to the world."
Rev. Rodo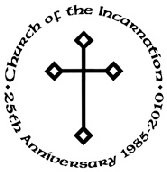 lfo Garcia, Former Chaplain of University of Dallas' Church of the Incarnation - Dallas, Texas
"I highly recommend Ascension Public Relations to all Catholic ministries and businesses.
Monica Hildebrand, president of Ascension Public Relations, did an incredible job in the communications and marketing of the 25th Anniversary of the Church of the Incarnation at the University of Dallas.
Monica's professionalism and attention to detail ensured the smooth planning, development and executions of several marketing and communications initiatives. Monica and Ascension Public Relations delivered the highest quality work and adeptly raised our communications to a new level.
The chemistry between the Church of the Incarnation and the Ascension Public Relations team has resulted in a trusting and valued partnership."
Mrs. Gret

chen Montgomery, MCSL, Principal of Mount St. Michael Catholic School - Dallas, Texas
"Ascension Public Relations truly helped our school move its presence in the public to a new level. It was a pleasure to work with Monica Hildebrand. Her professionalism and ability to help us zero in on the essence of our message made it possible for us to communicate more clearly to those outside our organization."
"In boldly preaching the Gospel in word and deed, we serve the common good as loyal citizens." Archbishop William E. Lori, Supreme Chaplain, Baltimore
Jerome D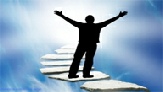 . Gilmartin, Author, The 7-Step Reason to be Catholic, 2nd Ed. - Madison Township, Pennsylvania
"I had a dated, unattractive web site. I had a Facebook account too, but little understanding of its potential to reach large numbers of people who have left the Church or have loved ones and friends who have done so. In various ways, Ascension Public Relations provided the expertise and assistance I needed to use Facebook more effectively.
At the end of the contract period Ascension Public Relations provided a plan I can use to further develop my Facebook outreach and begin using Twitter and Linkedin as well. My thanks to you, Monica, and to you Brittany for your able technical assistance. You provided the jump-start I needed to move forward with 7-Step Evangelization."

Telling His Story to the World | Copyright (c) 2014 AscensionPR.com All Rights Reserved.