Telling His Story to the World | Copyright (c) 2014 AscensionPR.com All Rights Reserved.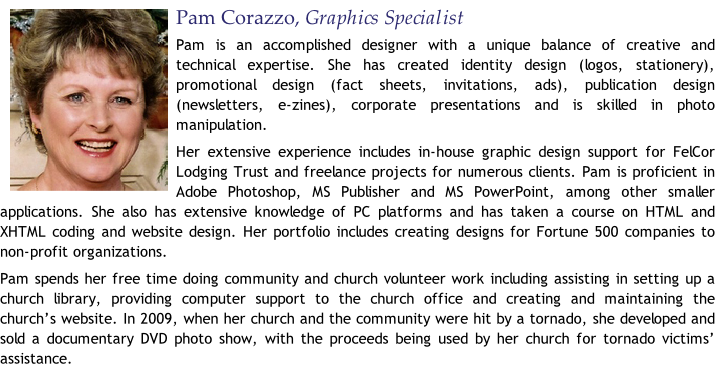 Monica H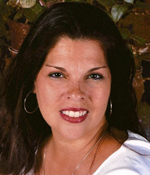 ildebrand, President
"All I want to do is whatever Christ asks of me. I believe my 20 years in corporate PR was preparation for what I am now doing. I believe God has called me to this vocation and "to tell His story to the world."
Monica Hildebrand has more than 20 years of public relations expertise. Monica's PR career includes being a corporate professional with such companies as Embassy Suites Hotels, Promus Hotel Corporation and FelCor Lodging Trust Incorporated. In 2007, she founded her PR agency, Monica Hildebrand Communications and in 2009, Ascension Public Relations.
Monica strives for long-term client relationships and quality results. Her specialty is building lasting relationships with her clients and their key stakeholders.
Monica is a cradle-Catholic who went to St. Luke's Elementary School and to Ursuline Academy, an all-girls preparatory school, both located in San Antonio, Texas. She later earned a bachelor's degree in Journalism with a concentration in Public Relations from the University of Texas in Austin, and an MBA in International Management from the University of Dallas.
Hugh No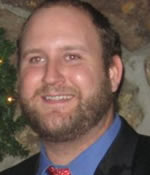 rton, PR
A devout Catholic with over nine years of experience in the communications field and over six in public relations, Hugh Norton brings a wealth and variety of experience to the table. He has a wealth of experience working with Catholic and Christian clients, promoted New York Times bestsellers, movies including the Oscar winning Hurt Locker, a variety of political and legislative clients.
Having worked in agency and corporate environments, Hugh blends traditional methods with outside-the-box thinking in order to achieve the best results and develop the best practices. He brings a broad knowledge of marketing and public relations practices including social media, SEO and web advertising, graphic design and post production. He has established, and continues to cultivate, strong relationships with Christian, Catholic, national and major market media. His experience includes placing clients and client spokespeople in interviews with top national media, including ABC, NBC, CNN, FOX, Fox Business, CNBC, the Wall Street Journal and many more. He has also placed clients in top Christian and Catholic Media including both Catholic news wires, National Catholic Register, Our Sunday Visitor, EWTN and the list continues.
St. Gabriel the Archangel
Patron Saint of Communications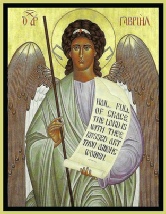 "In praising your faithful angels and archangels, we also praise your glory, for in honoring them, we honor you, their creator. Their splendor shows us your greatness, which surpasses in goodness the whole of creation."
Patron Saint of Catholic Writers, Journalists
"By turning your eyes on God in meditation, your whole soul will be filled with God. Begin all your prayers in the presence of God."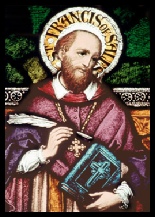 "The name of Jesus is the glory of preachers, because the shining splendor of that name causes his word to be proclaimed and heard."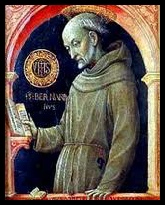 Patron Saint of Public Relations